2018
8.21

"Way Too Kawaii!" set for Asian World Premiere "Kawaii" Screening at MIPCOM.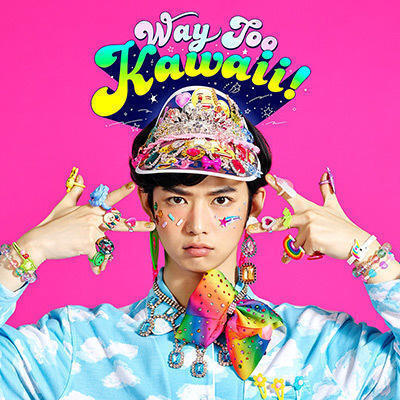 https://www.ntv.co.jp/english/pc/2018/08/way-too-kawaii.html
"Way Too Kawaii!" set for Asian World Premiere "Kawaii" Screening at MIPCOM.
A fashion-set millenial drama series available as a finished program.
"Way Too Kawaii!", the brand-new fashion-set millennial drama from Nippon TV, will be featured as the Asian World Premiere TV "Kawaii" Screening at MIPCOM 2018. Mr. Yudai Chiba, the lead actor, and Ms. Arisa Mori, Nippon TV's Producer will attend the screening.
The world's entertainment content market, MIPCOM takes place in Cannes, France from 15-18 October. The Asian World Premiere TV "Kawaii" Screening will take place at the Palais des Festivals, Auditorium A, on Tuesday 16 October at 11:30am.

"Way Too Kawaii!" is based on Kozue Osaki's novel "Pretty Ga Osugiru", and runs ten 30-minute episodes. The series is written by Shuko Arai and Mako Watanabe, directed by Mitsuru Kubota, and the producer is Arisa Mori. Filming was completed in spring, and the series is scheduled to be broadcast in October in Japan on Nippon TV's weekly Thursday night drama slot as well as on Hulu Japan, a subsidiary that boasts the largest SVOD subscriber base in the country.
About "Way Too Kawaii!":
Nankichi works for a mega-publishing company and is the star of the literary department, when he finds himself unexpectedly transferred to a fashion magazine. From now on, it's all 20-denier tights, frilly skirts, rainbow spaghetti, and bubble tea, as he struggles to find his way in this new world dominated by strong-willed women. But as he witnesses the professionalism of the models and stylists, he gradually becomes inspired by his new job, and romance even blossoms. The series' aesthetic is driven by kawaii, the candy-coloured cuteness that characterises the youth culture of so-called Harajuku girls - all seen through the eyes of a man discovering this for the first time.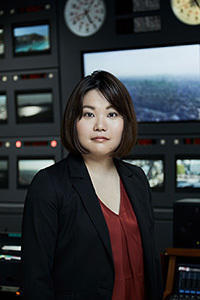 Arisa Mori, Producer, Nippon TV:
It is an incredible honor to be able to screen this drama of ours at MIPCOM and I would like to express our sincere gratitude. From the beginning stages of planning, our target has been overseas viewers. Nippon TV as a company has never embarked on a project as challenging as this one and I am excited for our world premiere in Cannes. In the global market, there are many renowned titles in the medical, detective, courtroom, and political drama genres. We considered many ideas for this project and decided not to take on those same genres but instead set ourselves apart by focusing on the kawaii culture that is uniquely Japanese, and the result is a distinct program overflowing with originality. I would be delighted to see you all at our "Kawaii" screening, we even included this word in the title of the screening, thanks to Reed Midem for understanding our commitment to spread the term and our drama globally. What's more, "Way Too Kawaii!" is already slated to air and stream in several countries in Asia almost at the same time as the Japan broadcast. It is a title that is particularly fitting for OTT platforms and I hope that the world premiere will pique the interest of buyers the world over.
Yudai Chiba as Nankichi the lead character:
It is such a great honor and opportunity for me that this drama will be screened in Cannes. I am also interested to see how a work of this taste would be received globally. I will study English!