2020
11.23

Nippon TV and ITV Studios co-development deal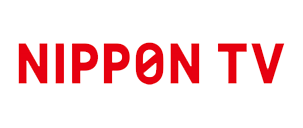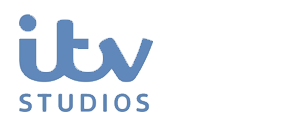 NIPPON TV AND ITV STUDIOS AGREE CO-DEVELOPMENT DEAL
23 November 2020 - ITV Studios, the global creator, producer and distributor of world-leading programmes, and Nippon TV, Japan's leading multiplatform entertainment company, have cemented their relationship by agreeing a co-development deal to create a brand new international format for global exploitation.
The new creative collaboration will see the two companies work on a number of development ideas before deciding which to proceed with and take to market, producing the new series in their respective territories. Nippon TV will subsequently manage the distribution of the new format across Asia, with ITV Studios representing the show globally.
The agreement follows on from the announcement earlier this year that ITV Studios had acquired the international production rights for Nippon TV's gameshow format, Red Carpet Survival, in those territories where it has an unscripted production base.
Mike Beale, Managing Director, Global Creative Network at ITV Studios, said: "With this deal, our relationship with Nippon TV goes from strength to strength. It combines both the creative and distribution resources from each of our businesses, allowing us to make the very best of our respective expertise. We are confident this will produce a number of exciting ideas and look forward to launching the brand new format in 2021."
Mikiko Nishiyama, Managing Director, International Business Development, Nippon TV: "Our paths crossed with Mike and his team through our format, Red Carpet Survival, at MIPTV 2019. Since then our partnership has evolved into this co-development partnership, and we are now on the same boat, creating new ideas to ride the next wave of international formats together. We are grateful for the tremendous energy and dedication by ITV Studios and will look forward to our collaboration to drive phenomenon across the globe."
About ITV Studios
ITV Studios is a creator, producer and distributor of world-leading programmes that people can't get enough of. We connect millions of people every day and shape and reflect the world they live in, we are More Than TV.
ITV Studios is home to some of the best creative minds, crafting over 8,400 hours of original programming across 55 production labels. Our global footprint spans 13 countries including the UK, US, Australia, France, Germany, The Nordics, Italy and the Netherlands and our global distribution business sells our catalogue of 46,000+ hours to broadcasters and platforms around the world.
ITV Studios is part of ITV PLC, which includes the UK's largest commercial broadcaster.
Follow ITV Studios' social channels:
Twitter: @itvstudios, https://twitter.com/itvstudios
LinkedIn: ITV Studios, https://www.linkedin.com/company/itv-studios/

ABOUT NIPPON TV
Nippon TV is Japan's leading multiplatform entertainment powerhouse and ratings champion broadcaster as well as owner of streaming giant Hulu in Japan. One of the biggest successes for the nation's finest producer of all genres of programming is the Emmy Award-winning Dragons' Den/Shark Tank, a globally successful business show format that has more than 40 versions in 186 territories across all continents of the world. Following closely are the successes of scripted formats Mother and Woman -My Life for My Children-, whose Turkish versions have become mega-hits that have gone on to air in more than 40 territories around the world, a first for a format from Japan. Mother has also been sold to South Korea, Ukraine, France, Thailand, China and more, making it one of the most exported formats out of Asia. The Chinese remake of Mother won the Best Drama and Best Actress of the 2020 Best Internet Content Ranking at the 2020 Shanghai International Film&TV Festival Shanghai Internet Summit. The company is also achieving great success with BLOCK OUT, its action-packed game show format that has been sold to Thailand, Indonesia and Vietnam, Spain and Holland. Over 90% of its content IP is fully owned by Nippon TV, in addition to well-established businesses that span VOD/live-streaming engineering, animation/film production, fitness clubs, eSports, and android creation/digital mixed reality technology. Nippon TV is leveraging its coveted platform to revolutionize digital media in an ever-changing industry to solidify its presence and brand as a global media leader.