2020
10.1

Keiichi Sawa and Mikiko Nishiyama to lead Nippon TV's International Business Development
NIPPON TV ANNOUNCES STRATEGIC GLOBAL GROWTH PLAN
FOR ITS IBD DIVISION AND
PROMOTES TWO EXECUTIVES AS PART OF THE PLAN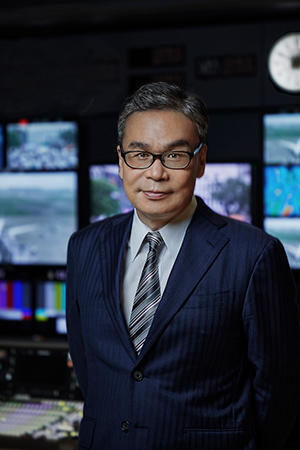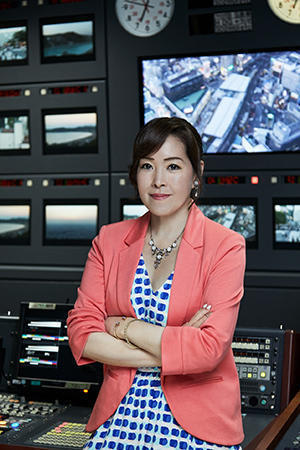 TOKYO, JAPAN - October 1, 2020 - Currently ranked as the #1 commercial TV broadcaster in Japan and having had significant global success since launching its International Business Division (IBD) in 2014, Nippon Television Network Corporation (Nippon TV), Japan's leading multiplatform entertainment powerhouse, announced today that IBD is rolling out a comprehensive new global growth plan which includes strategic creative collaborations with international partners as an investment in future business and a way to expand its slate of brands. Marking this as one of Nippon TV's top priorities, the global growth plan includes the promotion of two key executives within the company. The promotions are effective immediately and both executives will be based in Tokyo. The announcement was made today by Mr. Hiroyuki Fukuda, Board Director and Operating Officer responsible for Nippon TV's programming, production, sports, and business development.
Overseeing this expanded division will be Mr. Keiichi Sawa, who has been promoted to Operating Officer of Nippon TV, while also retaining his current title of President of Business Development for Nippon TV. He will be responsible for the overall operations of IBD and will report to Mr. Fukuda. Mr. Sawa replaces Mr. Atsushi Sogo, who will become President of NTV Personnel Center Corp., a group company of Nippon TV.
The second promotion is for Ms. Mikiko Nishiyama, Associate Managing Director of IBD, who has been promoted to Managing Director of IBD and will report to Mr. Sawa. She will be responsible for the day to day operations of IBD.
"Nippon TV is currently at the top of its game as the ratings champion broadcaster for six consecutive years and our digital strategy is accelerating with Hulu in Japan becoming the leading streaming platform. Now, the timing is absolutely perfect for the expansion of our international business and I am honored to be leading this amazing IBD team. My predecessors have done a remarkable job initially creating and ultimately growing Nippon TV's international business thanks to our partners in the global content industry," commented Mr. Sawa. "Our award-winning scripted formats Mother and Woman -My Life for My Children-, along with our leading unscripted formats Dragons' Den and BLOCK OUT, are now seen around the world and continue to garner top ratings."

ABOUT NIPPON TV
Nippon TV is Japan's leading multiplatform entertainment powerhouse and ratings champion broadcaster as well as owner of streaming giant Hulu Japan. One of the biggest successes for the nation's finest producer of all genres of programming is the Emmy Award-winning Dragons' Den/Shark Tank, a globally successful business show format that has more than 40 versions in 186 territories across all continents of the world. Following closely are the successes of scripted formats Mother and Woman -My Life for My Children-, whose Turkish versions have become mega-hits that have gone on to air in nearly 40 territories around the world, a first for a format from Japan. Mother has also been sold to South Korea, Ukraine, France, Thailand, and more, making it one of the most exported formats out of Asia. The company is also achieving great success with BLOCK OUT, its action-packed game show format that has been sold to Thailand, Indonesia and Vietnam, Spain and Holland. Over 90% of its content IP is fully owned by Nippon TV, in addition to well-established businesses that span VOD/live-streaming engineering, animation/film production, fitness clubs, eSports, and android creation/digital mixed reality technology. Nippon TV is leveraging its coveted platform to revolutionize digital media in an ever-changing industry to solidify its presence and brand as a global media leader.