2021
2.1

TSUKIMICHI -Moonlit Fantasy- sold to Crunchyroll, Medialink, and Aniplus.

NIPPON TV'S FIRST EVER ANIME DEPARTMENT SECURES KEY SALES WITH CRUNCHYROLL, MEDIALINK AND ANIPLUS FOR WORLDWIDE DISTRIBUTION OF ITS AWARD-WINNING ANIME SERIES TSUKIMICHI -MOONLIT FANTASY-
Worldwide distribution includes over 200 countries and territories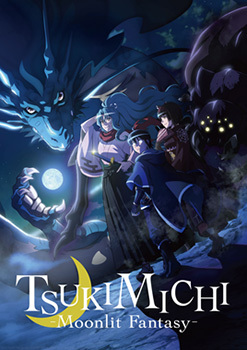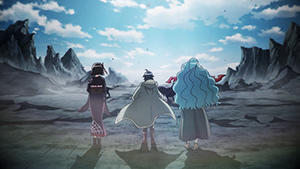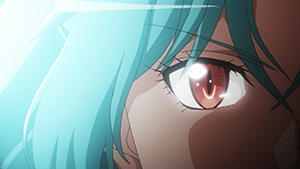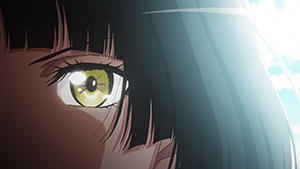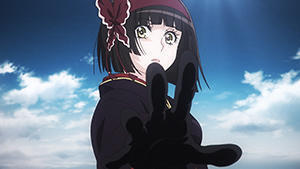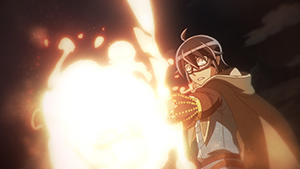 TOKYO, JAPAN – February 1, 2021 – Having recently announced the ratings champion position in Japan for ten consecutive years, Nippon TV, Japan's leading multiplatform entertainment powerhouse, announced today the company has secured key sales for TSUKIMICHI -Moonlit Fantasy- (30min episodes), the first international anime series to be produced by the recently inaugurated Anime Department. With Nippon TV serving as distributor with all international rights, the company has secured sales with Crunchyroll for worldwide distribution excluding Asia, along with TV stations and platforms throughout Asia through the Ani-one platform by Medialink and on the TV station ANIPLUS TV and platform aniplus.tv by Aniplus, shortly after its broadcast in Japan. Together, these platforms account for over 200 countries and territories combined.
"Launching in just October 2020, the impact that our new anime department and its first international project TSUKIMICHI -Moonlit Fantasy- has made to the anime industry has far exceeded our expectations. We are so proud to be able to show the series to so many viewers around the globe, so soon after its broadcast in Japan," commented Kako Kuwahara, Executive Vice President, Anime Department, Nippon TV. "We are honored to be a part of one of Japan's strongest genres, and the wonderful reception we have received has given us more confidence, as well as a heightened mission to continuously strengthen our anime production. We look forward to creating new worldwide hits, enhance our global distribution of these series and, ultimately, reach as many anime fans as possible, for many generations."
In addition to securing the international distribution rights to this award-winning series, Nippon TV was able to cast Japan's top voice actors with credits including the highest grossing box office / record-breaking series and film Demon Slayer: Kimetsu no Yaiba, and the award-winning long running series My Hero Academia.
TSUKIMICHI -Moonlit Fantasy is based on the award-winning novel produced by C2C Studios (Wandering Witch: The Journey of Elaina).
About TSUKIMICHI -Moonlit Fantasy-
TSUKIMICHI -Moonlit Fantasy- is an animation series based on the award-winning novel and manga with the same title, written by Kei Azumi. Makoto Misumi is just an ordinary high school student living a regular life, but all of a sudden gets summoned to the other world to become a "hero."
The goddess of the other world, however, insults him for being different and strips his "hero" title, before casting him off to the wilderness at the edge of the world. As he wanders the wilderness, Makoto encounters dragons, spiders, orcs, dwarves, and all sorts of non-human tribes. Because Makoto comes from a different world, he is able to unleash unimaginable magical powers and combat skills. But just how will he handle his encounters with various species and survive in his new environment. In this fantasy, Makoto tries to transform the other world into a better place despite the humans and gods having turned their backs on him.
https://www.ntv.co.jp/english/pc/2020/10/tsukimichi--moonlit-fantasy-.html
ABOUT NIPPON TV
Nippon TV is Japan's leading multiplatform entertainment powerhouse and ratings champion broadcaster as well as owner of streaming giant Hulu in Japan. The nation's finest producer of all genres of content has been producing animation programs since the 1950s and attracts fanatic anime fans with legendary series such as Lupin The 3rd, ANPANMAN, MONSTER, DEATH NOTE, Ouran High School Host Club, CLAYMORE, HUNTER × HUNTER, Chihayafuru Series, Parasyte -the maxim-, Death Parade, and most recently, Sorcerous Stabber Orphen, that are instantly distributed globally at the same time as its release in Japan. Nippon TV strategically owns two major animation production companies, MADHOUSE Inc. and Tatsunoko Production Co., Ltd., and with a long-term relationship with the Academy Award-winning animation studio Studio Ghibli and the Academy Award-nominated Studio Chizu, continues to lead the Japanese content industry with globally distributed fascinating animations.