2021
2.12

"Mute it!" to be produced by Warner Bros. International Television Production (WBITVP).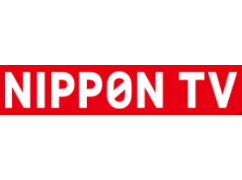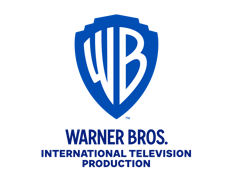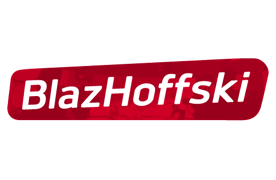 WARNER BROS. INTERNATIONAL TELEVISION PRODUCTION (WBITVP) ACQUIRES NIPPON TV'S AWARD WINNING FORMAT "MUTE IT!"
DEAL SEES WBITVP PICKING UP RIGHTS TO NIPPON TV'S AWARD-WINNING FORMAT IN EUROPE, AUSTRALIA & NEW ZEALAND
FIRST PRODUCTION ALREADY UNDERWAY, WITH BLAZHOFFSKI PRODUCING IN THE NETHERLANDS FOR SBS6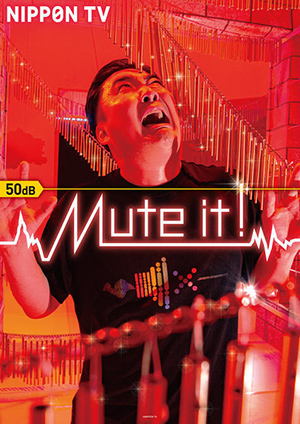 London & Tokyo, (February 12th, 2021) – Nippon TV and Warner Bros. International Television Production (WBITVP) have today announced a multi-territory deal that will see WBITVP developing and producing Nippon TV's award-winning entertainment format "Mute it!".
WBITVP's production company BlazHoffski, are first out of the gate in bringing this exciting new format to European audiences; production is well underway on a local adaptation for SBS6 Netherlands, entitled 'Stilte AUB!' (translation: Silence Please!). The 6-episode series launches prime-time on Friday 12th March. Based closely on the original Mute it! format, each episode will involve 12 players – including one celebrity team member – attempting to pass unheard through themed rooms and crazy obstacles, all without making any sound above 50 decibels!
The wildly popular gameshow format was originally unveiled by Nippon TV at MIPTV 2020 Online and soon garnered widespread international interest. WBITVP has acquired the exclusive rights to produce local versions in all of the territories where it has a production company – including the UK, Australia & New Zealand, France, Germany and the Nordics. Rest of world sales, including Asia and LatAm will continue to be handled by Nippon TV.
Mute it! has won the award for Best TV Format Adaptation (Non-scripted) at the first ContentAsia Awards held in August 2020 in Singapore, as well as the Outstanding Performance Award for Variety Shows at the annual ATP (Association of All Japan TV Program Production Companies) Awards held in October 2020 in Tokyo. Mute it! was also the finalist for Best Studio Entertainment at the prestigious Rose d'Or Awards in 2020, as well as the finalist for Best General Entertainment, Game, or Quiz Programme at the Asian Academy Creative Awards 2020, and also a finalist for Light Entertainment at the Venice TV Awards.
Due to its popularity and demand in Japan, Nippon TV greenlit and produced a two-hour prime-time special new episode of Mute it! which aired on Wednesday, February 10th, 2021, on Nippon TV's network.
The announcement was made jointly today by Ms. Mikiko Nishiyama, Managing Director of International Business Development for Nippon TV who commented,
"Mute it! is a modern and updated crazy-Japanese-gameshow type of format that has huge success each time it airs on our Nippon TV network. We were able to produce several new episodes of this family friendly gameshow amidst the pandemic in 2020, and the latest production just aired in February 2021 thanks to its unique format where contestants are filmed in separate studios. We initially created Mute it! in the Winter of 2019 and it turned out to be adaptable even in this new global pandemic environment, making it a perfect choice for our partner, Warner Brothers International TV Production. We are very honoured they found this format to be attractive and have no doubt their versions, starting with the Dutch version, will be smash hits, especially for viewers looking for fun and feel-good shows."
and Andrew Zein, SVP Creative Format Development and Sales at WBITVP, who added:
"For a show that's all about keeping quiet, Mute it! is a great, fun format that has already created a lot of noise in the international marketplace. We are thrilled to now add to that and shout about our new acquisition. Mute it! is perfect escapism for audiences right now and we look forward to our colleagues at BlazHoffski and SBS launching their fantastic version."
About Mute it!
In Mute it!, there is only one rule: don't make any sounds. Contestants play four stages of games, a custom-built giant studio with difficult challenges for the players to accomplish, yet at the same time, filled with loud sound making traps all around. If contestants make any sounds above 50dB, which is equal to the tiny sound that a tissue makes when you pull it out of the box, the game is over. For players who succeed in the first three stages, the final stage awaits. The question is will the players be able to withstand the challenges and overcome the difficult missions without making a single sound, to gain the big prize money at the end.
https://www.ntv.co.jp/english/pc/2020/03/mute-it.html
About WBITVP:
Warner Bros. International Television Production (WBITVP) produces local scripted and non-scripted programming through its network of local production operations in 14 countries across Europe, Australia and New Zealand. WBITVP's production operations are responsible for both original programming as well as local versions of formats owned and controlled by the Warner Bros. Television Group, such as "The Bachelor," "First Dates," "Mental Samurai," "Game of Games" and "Who Do You Think You Are?" Where WBITVP has no local production capability, it licenses Warner Bros. formats to third parties.
ABOUT NIPPON TV
Nippon TV is Japan's leading multiplatform entertainment powerhouse and ratings champion broadcaster as well as owner of streaming giant Hulu in Japan. One of the biggest successes for the nation's finest producer of all genres of programming is the Emmy Award-winning Dragons' Den/Shark Tank, a globally successful business show format that has more than 40 versions in 186 territories across all continents of the world. Following closely are the successes of scripted formats Mother and Woman -My Life for My Children-, whose Turkish versions have become mega-hits that have gone on to air in more than 40 territories around the world, a first for a format from Japan. Mother has also been sold to South Korea, Ukraine, France, Thailand, China and more, making it one of the most exported formats out of Asia. The Chinese remake of Mother won the Best Drama and Best Actress of the 2020 Best Internet Content Ranking at the 2020 Shanghai International Film&TV Festival Shanghai Internet Summit. The company is also achieving great success with BLOCK OUT, its action-packed game show format that has been sold to Thailand, Indonesia and Vietnam, Spain and Holland. Over 90% of its content IP is fully owned by Nippon TV, in addition to well-established businesses that span VOD/live-streaming engineering, animation/film production, fitness clubs, eSports, and android creation/digital mixed reality technology. Nippon TV is leveraging its coveted platform to revolutionize digital media in an ever-changing industry to solidify its presence and brand as a global media leader.