2021
4.8

"Mother" Thai version wins award at the "17th Komchadluek Awards"
NIPPON TV' S AWARD WINNING SCRIPTED FORMAT "MOTHER" THAI VERSION RECEIVES AWARD
AT THE "17th KOMCHADLUEK AWARDS"
Actress Maki Machida is named "Best Actress in a Supporting Role"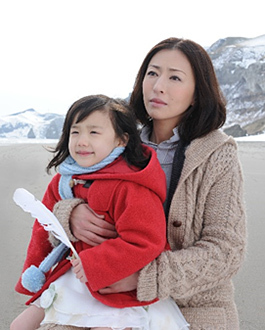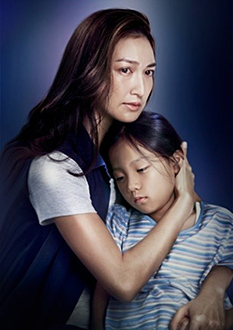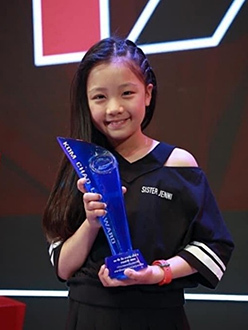 The Thai adaptation of Nippon TV's scripted format Mother received an award at the recent 17th Komchadluek Awards.
Actress Maki Machida (age 9) was named "Best Actress in a Supporting Role" for her true-to-life performance as an abused girl who still keeps purely constantly seeks for maternal love. She was the only child actress nominated for the award this year, and became the youngest ever to win the award. The amazing young actress led this drama series to get the glory again, which has just won Best Script Writing at the 25th Asian Television Awards in January 2021.
The Thai version of Mother named เรียกฉันว่า...แม่ ("Call me…Mom") was produced for LINE TV Original Series by LINE TV & JSL Global Media.
Mother has also been sold to South Korea, Ukraine, France, China and more, making it one of the most exported formats out of Asia.
Comment from JSL Global Media (Directors: Bunya Ariyasriwatana & Wirada Khuhavanta):
"We are delighted that our version of Mother continues winning awards within Thailand and overseas. We would like to also take this opportunity to congratulate Maki for winning the Best Supporting Actress Award despite a very strong competition this year. She worked very hard and put a lot of effort into this series. So, we are all very happy for her amazing achievement."
Comment from Nippon TV (Format sales and licensing: Sayako Aoki):
"We are delighted that our format keeps intriguing audiences worldwide. Mother is a story about listening to silent voices and reaching out despite consequences, and we believe in the power of this script and congratulate our Thai partner and cast for this beautiful adaptation. Congratulations to everyone."
The Komchadluek Awards is organized annually by a top newspaper in Thailand, Komchadluek Newspaper, and is one of the most prestigious entertainment awards in Thailand.
ABOUT NIPPON TV
Nippon TV is Japan's leading multiplatform entertainment powerhouse and ratings champion broadcaster as well as owner of streaming giant Hulu in Japan. One of the biggest successes for the nation's finest producer of all genres of programming is the Emmy Award-winning Dragons' Den/Shark Tank, a globally successful business show format that has more than 40 versions in 186 territories across all continents of the world.
Following closely are the successes of scripted formats Mother and Woman -My Life for My Children-, whose Turkish versions have become mega-hits that have gone on to air in almost 50 territories around the world, a first for a format from Japan. Mother has also been sold to South Korea, Ukraine, France, Thailand, China and more, making it one of the most exported formats out of Asia. The Chinese remake of Mother won the Best Drama and Best Actress of the 2020 Best Internet Content Ranking at the 2020 Shanghai International Film&TV Festival Shanghai Internet Summit.
The company is also achieving great success with gameshow formats BLOCK OUT, an action-packed game show format that has been sold to Thailand, Indonesia, Vietnam, Spain and Holland, as well as the award-winning show Mute it!, and Sokkuri Sweets, both sold to WBITVP and produced in the Netherlands.
Over 90% of its content IP is fully owned by Nippon TV, in addition to well-established businesses that span VOD/live-streaming engineering, animation/film production, fitness clubs, eSports, and android creation/digital mixed reality technology. Nippon TV is leveraging its coveted platform to revolutionize digital media in an ever-changing industry to solidify its presence and brand as a global media leader.