2020
9.15

Your Turn to Kill receives award at the 2020 Seoul International Drama Awards (SDA).
NIPPON TV'S YOUR TURN TO KILL RECEIVES AWARD AT 2020 SEOUL INTERNATIONAL DRAMA AWARDS
Actor Ryusei Yokohama receives the Asian Star Prize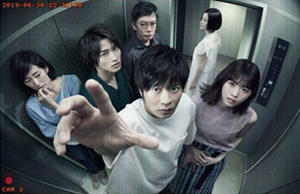 Ryusei Yokohama, second from left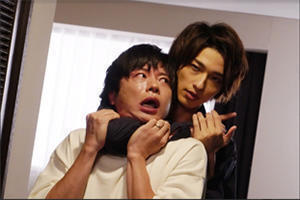 Ryusei Yokohama, right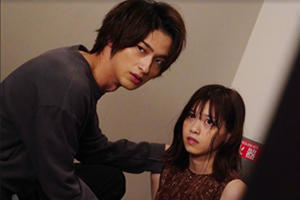 Ryusei Yokohama, left
TOKYO, JAPAN - September 15, 2020 - Nippon Television Network Corporation (Nippon TV), Japan's leading multiplatform entertainment powerhouse, announced today that Nippon TV's hit scripted format Your Turn to Kill (20 x 60' min eps.) received an award at the 2020 Seoul International Drama Awards (SDA). Actor Ryusei Yokohama received the Asian Star Prize for his impressive performance as one of the leading characters that solve the intricate mystery. The awards were held on September 15th in Seoul.
"We are delighted that Ryusei Yokohama has been given this great honor," commented Hiroe Suzuma, producer of Your Turn to Kill from the production division at Nippon TV. "When the award was announced, I was so happy to hear that the SDA Organizing Committee said they chose Ryusei because he delivered a top-notch performance, his character has been well-received by the public, and he has garnered many fans in both Korea and Japan."
Yokohama plays Shinobu Nikaido, one of the leading characters in Your Turn to Kill, a crime/mystery drama which follows a newly married couple, having just bought their first home, and are convinced that a happy and peaceful life is about to begin. Little did they expect that the home would set the stage for a string of bizarre deaths. It all started as a joke when thirteen neighbors each wrote the name of the person they want to kill on a piece of paper and randomly drew lots. However, when a threatening note that says "Your turn to kill" secretly arrives, a "Swap Murder Game" is set in motion. Nikaido helps to solve the mystery but in doing so gets deeply involved, almost costing him his life.
Your Turn to Kill is available as a scripted format. https://www.ntv.co.jp/english/pc/2019/02/your-turn-to-kill.html
Ryusei Yokohama is one of the star actors of the established Stardust Promotion Inc. agency. An actor starring on many drama series and films, as well as releasing songs as a singer, he currently has over two million followers on Instagram. He currently stars on Nippon TV's drama series Cursed in Love, grasping the hearts of viewers, as well as being cast on many TV commercials for major companies. Cursed in Love is available as a finished program. https://www.ntv.co.jp/english/pc/2020/06/cursed-in-love.html
ABOUT SEOUL INTERNATIONAL DRAMA AWARDS (SDA)
Seoul International Drama Awards is a festival that brings together all professionals in the field of TV drama production and media industry and global audiences who enjoy television dramas, organized by Seoul Drama Awards Organizing Committee and Korean Broadcasters Association.
http://www.seouldrama.org/EN/sda/Summary.aspx
ABOUT NIPPON TV
Nippon TV is Japan's leading multiplatform entertainment powerhouse and ratings champion broadcaster as well as owner of streaming giant Hulu Japan. One of the biggest successes for the nation's finest producer of all genres of programming is the Emmy Award-winning Dragons' Den/Shark Tank, a globally successful business show format that has more than 40 versions in 186 territories across all continents of the world. Following closely are the successes of scripted formats Mother and Woman -My Life for My Children-, whose Turkish versions have become mega-hits that have gone on to air in nearly 40 territories around the world, a first for a format from Japan. Mother has also been sold to South Korea, Ukraine, France, Thailand, and more, making it one of the most exported formats out of Asia. The company is also achieving great success with BLOCK OUT, its action-packed game show format that has been sold to Thailand, Indonesia and Vietnam, Spain and Holland. Over 90% of its content IP is fully owned by Nippon TV, in addition to well-established businesses that span VOD/live-streaming engineering, animation/film production, fitness clubs, eSports, and android creation/digital mixed reality technology. Nippon TV is leveraging its coveted platform to revolutionize digital media in an ever-changing industry to solidify its presence and brand as a global media leader.