2021
11.1

Nippon TV finalizes first-ever deal with Netflix to stream 30 titles in 24 Asian countries and territories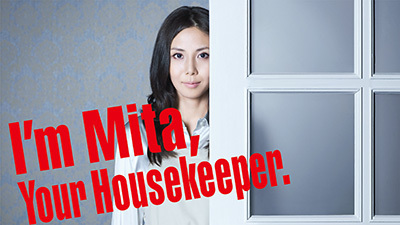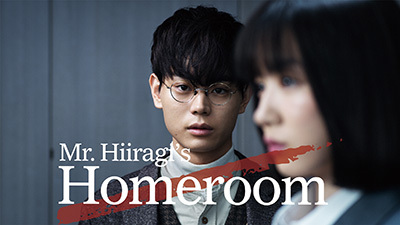 TOKYO, JAPAN – November 1, 2021 – Nippon TV, Japan's leading multiplatform entertainment powerhouse, has partnered with Netflix, the world's leading streaming service, for the first time to make 30 of its biggest drama series and entertainment shows available outside Japan, all across Asia.
The first 15 titles have just started to stream in October. Titles include its mega-hit 2011 drama series I'm Mita, Your Housekeeper, whose last episode broke records with a 40% viewer rating in Japan and has also been successful as a scripted format and licensed to Korea; DEATH NOTE, which is a live-action drama based on its widely popular comic series, and Tokyo Tarareba Girls, which is also remade from the hit comic series that saw over 1.8 million copies printed throughout Japan.
From December, another 15 titles will be added, including 2019 award-winning drama series Mr.Hiiragi's Homeroom, Your Turn to Kill, and Life's Punchline, which was broadcast this year with almost 14 million total views to date on TVer, a VOD streaming service in Japan. Entertainment shows as part of this deal include the highly popular adventure variety show The Quest, and the contest show Masquerade, which is one of Nippon TV's longest running programs with its over 40years history.
Keisuke Miyata, Head of finished program sales, International Business Development, Nippon TV commented, "We are very pleased to announce that Netflix will be offering our content to its audience across Asia. This region is a key part of our continued growth, and now coupled with Netflix's strength as one of the world's leading streaming platforms, we are confident that Nippon TV's titles will be well received by viewers in this prominent new territory for us."
About Nippon TV
Nippon TV is Japan's leading multiplatform entertainment powerhouse and ratings champion broadcaster as well as owner of streaming giant Hulu in Japan. One of the biggest successes for the nation's finest producer of all genres of programming is the Emmy Award-winning Dragons' Den/Shark Tank, a globally successful business show format that has 45 versions in 186 territories across all continents of the world. Following closely are the successes of scripted formats Mother and Woman -My Life for My Children-, whose Turkish versions have become mega-hits that have gone on to air in almost 50 territories around the world, a first for a format from Japan. Mother has also been licensed to South Korea, Ukraine, France, Thailand, China, Indonesia and Spain, making it one of the most exported formats out of Asia. The Chinese remake of Mother won the Best Drama and Best Actress of the 2020 Best Internet Content Ranking at the 2020 Shanghai International Film&TV Festival Shanghai Internet Summit. The company is also achieving great success with gameshow formats BLOCK OUT, an action-packed game show format that has been sold to Thailand, Indonesia, Vietnam, Spain and Holland, as well as the award-winning show Mute it!, and Sokkuri Sweets, both sold to WBITVP and produced in the Netherlands. Sokkuri Sweets has also been adapted by The Roku Channel in the US, UK, and Canada. Over 90% of its content IP is fully owned by Nippon TV, in addition to well-established businesses that span VOD/live-streaming engineering, animation/film production, fitness clubs, eSports, and android creation/digital mixed reality technology. Nippon TV is leveraging its coveted platform to revolutionize digital media and solidify its brand as a global media leader.